Are you interested in what is happening in the world of waste in the times of Covid-19? Who could be more competent to answer this question than the leader in providing smart waste management solutions in more than forty countries on five continents? This as well as a couple of other questions we got answered by Andrea Basilova, co-founder, of Sensoneo. Their solutions won over twenty various prestigious national and international prizes and recognitions, beginning in 2015 with the finale of national Start-Up Awards. Some of the last wins are the PropTech Start-Up Europe 2018 Award or the Innovation World Cup Series Smart territory digital challenges 2019.
In a recent podcast with you, we could hear the amazing story of how you came up with the idea to start smart waste management and, actually, who invented the first smart waste management sensor in your company. Can we repeat it here?
Yes, certainly. We came to the idea by chance. Namely, in our pub, which is not our core business, but we like it there very much. There, during a discussion with a friend of ours, we heard about a problem in Nitra – one of the pioneering cities installing new semi-underground disposal containers in Slovakia. The city was not able to monitor when these containers were filled and very often special garbage trucks with hydraulic hands were being sent there when the containers were half empty. Thus, lots of money was being thrown into the air. The city was looking for a solution all over Europe. Interesting thing was that they did not find any solution.
My husband has a strong IT and technological background and he was managing large IT projects at that time. But here, we were missing a sensor. Within our extended family, we have an uncle who is a very skilled hardware maker. At that time, he had been repairing scales in TESCO but was made redundant. And this gentleman made the first prototype of our sensor. This is an amazing realization that after all when a number of sensors developed in different parts of the globe are being tested and rated by large Universities like Cambridge, they evaluate the sensor made by our gentleman as the best one. Of course, we later on finetuned it within our technological team, but at the beginning he was the big brain, the lone soldier who in his cottage studied all the materials in English that he did not even know well and he put it together.
At the beginning, the sensor was big like a shoe box but we had an enormous advantage in a customer who needed it desperately and who thus checked it, tested it, evaluated it and thanks to that we were able to quickly deliver a smaller prototype that was working. Later, we added transmission of data through IoT network that was very big novelty then and still is now. There are few solutions available on the market globally.
So, this was the beginning.
Then, in 2015, I signed our solution for the first national start-up award without even letting my husband know. Looking back, I wonder why they chose us for the semi-finals because at that time we were not even able to describe in a nutshell what we had to offer. We had a product but no marketing. We only had a first paying customer. But this proved to be the perfect thing because many projects are done the other way round. They think about what the market might perhaps need and then they develop something but they do not have any customer. And in the bootcamp for semi-finalists where they have mentors, investors and other business people, who can ask you good questions and give you advice they asked us how big the potential market was. And we started to think – oh boy – it seemed to be a big market. Even if we had not won, right after the competition investors started calling, offering to help us develop the business further and, actually, we started to do the business. At the beginning there were three of us – my husband and I, plus a project manager and software developer in one.
And I started writing about it. I was interested in all the things my husband told me about it. It was ground-breaking, it was Slovak, technologic, it made sense, it had added value, it was a very practical thing and I just started writing about it which is just the very good thing which many start-ups do not have covered at all.
What kind of technologies does Sensoneo use? Do you also use machine learning techniques?
Yes, we use many machine learning applications, but our solutions include sensors, management system, citizen app and smart analytics. They became top-notch from many aspects, features and technologies.
Our ultrasonic smart sensors can monitor any type of waste in containers of various types and sizes. They can provide data in real time and ultrasound sensors proved to be very precise and resilient in bins, where the conditions can be very harsh. They are powered by replaceable batteries. It means we can prolong the life span of sensors rather than throw them away just because the battery is dead. Monitoring frequency depends on customer's requirements – some set it to measure each 5 minutes, others are OK to receive the info 3 times a day – it depends on purpose. The sensor casing is made from recyclable polyamide optical fibres which makes it very resilient and eco-friendly. Thus, it can work for ten and more years. Our eco-design was recognised as one of circular Innovations of the year within MOVECO project (competition dedicated to supporting and highlighting circular innovations in the region of central Europe).
Sensors can provide many other useful data to cities. Optional features are temperature measurement, GPS position, fire-alarm, tilt alarm and even monitoring of living organisms in bins.
Connectivity of our sensors is not limited to one IoT network; it can be connected to various IoT networks. Actually, Sensoneo was the first commercial installation on NBIoT network in the United States and it was a big success. In Europe, we often use LoRaWan which proved to have many benefits. But we can also use Sigfox, Cat-M or GPRS networks. We conduct all R&D of the sensors in-house.
We also use sophisticated software (Smart Analytics, Smart Route Planning and Smart Management system) with many machine learning applications and tools. They can provide cities and businesses with much more efficient and real data-driven decision making. These analytical tools can result in overall waste collection cost reduction by at least 30% and carbon emission reduction by up to 60% in cities.
Together with global provider of navigation solutions – Sygic we developed special navigation for waste collection companies, which reflects planning and navigation in the most efficient way.
You can also use our mobile app as a citizen for free and if there are data open by the city or responsible waste collection company, you can see where are bins for which kind of waste and also other open parameters – how much they are filled, temperature, even the level of methane or other pollutants. Not every city opens these data but it is a very good tool for providing information to citizens who can then be more actively engaged in improving the waste management system of a city.
I've just downloaded the app and it shows me the bins in my district and how much they are filled. How can Sensoneo help in times of COVID-19? What changes do you see in the world of waste and technologies due to corona?
Obviously, the crisis enhances and drives adoption of innovative technologies. Cities, waste management companies and property managers are looking for solutions that could help them cope with the current challenges – standard waste production hotspots have moved, households and residential areas have become the new hot spots. Higher consumption of protective equipment and longer stay at home has led to a 25% increase in waste production. We have developed and offer Waste Collection Efficiency Analysis to help cities and waste collection companies cope with the worsening waste situation. The Analysis evaluates efficiency of the current set-up, simulates and models impacts of possible changes and suggests new collection routes and frequencies. It is very cheap compared to many benefits that it can bring. Cities and waste collection companies will see very quickly how to improve their waste management and reduce cost and carbon footprint significantly.
Thank you very much! These are truly fascinating insights.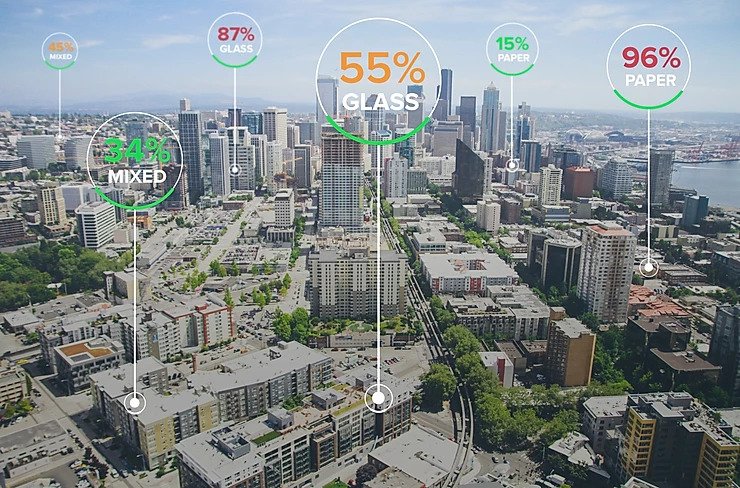 https://www.proptechslovakia.sk/wp-content/uploads/2020/06/blog-5.jpg
488
740
root
https://proptechslovakia.tripstore.eu/wp-content/uploads/2020/04/proptech-logo.jpg
root
2020-05-30 17:27:21
2020-06-04 18:10:47
Cleaning Smart Cities in Times of COVID-19 and Beyond