Among the three knowledge partners of the biggest European association for real estate professionals we can find an inspiring geospatial partner. Actually, it is a top-notch online platform called City Performer. Although this knowledge partnership has been going on for about six months and the platform is available in nine European metropolises, including London, a short couple of weeks ago, I myself had no idea about its existence, nor that it would be the result of a partnership with a PropTech start-up. Moreover, I had no idea that the start-up could be based in and operating in Bratislava. The very city that I live in.
Thus, just a couple of weeks ago I introduced myself to Peter Augustin, the COO and one of the two co-founders of company THERE Geospatial Analytics that has created this platform. To make the long story short, I got recommended by a colleague of his girlfriend. Then, over two exciting ZOOM meetings he explained to me the amazing story that I am happy to share with you now. I feel that we all need such optimistic stories in these pandemic times.
Peter, how did you get into the geospatial analytics and software development? You sound and look to be very young. By the way, you are under thirty, aren't you?
Yes, I am not thirty yet. But I have more than six years' experience in application and business platform development and various previous working experience that started during my early secondary school time and went on during my University studies. If I remember correctly, I sold my first web page when I was sixteen. Actually, I and a friend who wanted to become a designer. We created and delivered a functioning webpage for a basketball club in Handlova (a small town in central Slovakia), from the first Slovak national basketball league. It was such a success that shortly after we were commissioned to make a webpage for a small construction company.
Does it mean that you have been involved in PropTech since you were sixteen?
No, that was just a webpage. I would say that we started to focus on PropTech more seriously around two years ago with City Performer. Before City Performer I worked as a software and application developer in companies of all possible sizes. I worked in a corporation, then in a smaller company and also for just one man. As soon as I realised that it was not too complicated to create and deliver application development services to other businesses, I started to look for ways to my own business. And about four years ago I found a partner thinking on the same wavelength and we founded our first company Pixwell that focuses on software development of business applications and data analytics. The company There, s.r.o. (Ltd) I founded with another co-operating partner from real estate sphere about two years ago. But as you said, back then, no one here reacted to the word PropTech yet. That is why we focused more on smart city fairs where we were gathering inspiration and strategic partnerships. I would like to highlight one of our Czech co-operating partners and a friend who helped us a lot with his advice. It is Mr. Pavel Vokáč from citythinking company and the Czech Smart City Innovation Institute. He is a well-known international smart city expert.
Could you tell us more about City performer? Why was it created and who is it designed for?
City Performer was created based on demand of our real estate customers, mainly representing agents. They needed to make their staff and customers more perceptive and aware of various local specifics during and after the selling or renting process, which they facilitated. It happens quite often to them that when people decide to rent or buy a property, sooner or later they start discovering various local surprises which would have seriously altered their buying or selling decisions or agreed prices if they had known these surprises before. With City Performer we wanted to give them a tool that would enable them to uncover these hidden factors quickly and at the very beginning of the decision-making process.
In general, we enable them to perceive and take into account six groups of various geospatial factors in a very quick, simple and transparent way at once. They are attributable to living environment, wellbeing (living), mobility, safety, amenities and leisure opportunities. At the end, it is summed-up in one summarising number called urbanism index. But you can see that it includes complex performance of the location evaluated by a number of relevant geospatial data sources. Apart from urbanism index, the city performer provides prognostic data analytics of affordability and availability of various kinds of properties in the city locations and dynamic statistics of their average selling and renting prices. These operations are driven by proprietary AI algorithms which take into account various changing price and income indexes that are attributable to specific city parts as well.
You mention various groups of geospatial data. It must vary from city to city. How do you get access to them in various cities?
It is always a combination of specific open data, private data and city data sets. Here again pays off co-operation with international smart city experts like Mr. Vokáč. There are not so many people who would know and understand these various sources. Some of the data are available for free. Actually, some cities send us open interfaces to some of their open data systems as soon as we ask for them, but some data have to be bought in addition. For instance, safety is evaluated based on statistics of various criminal offences in given city locations and these statistics are not always provided by local police for free. Sometimes the data is gathered and provided by private security agencies who have to cover their costs and want to gain profit. On the other hand, greenery is evaluated based on distance and the extent of green areas in a given location that are readable form open data based on currently available satellite pictures. Air quality can be evaluated in more ways. In cities, there is usually a certain number of measuring stations with exact location, which provide regular measurements of various pollutants and CO2 levels. At the moment we are co-operating with representatives of the European space programme called Copernicus. Some of its missions called Sentinels will give us much more precise and current geospatial information, for example, to evaluate air or water quality in specific locations. Measurement of CO2 concentrations should be made possible via current heat maps visible from space based on the latest observation technologies, accessible instantaneously and thus provided in real time.
Levels of noise in the specific locations can be evaluated in cities in various ways as well. I can demonstrate it on my apartment. (Peter stood up in the middle of his speech, showed me view from his window revealing not much distant highway full of moving cars and pointed to the screen with map of City Performer illustrating the coming noise by red cloud between his apartment and the highway). People should know about such noise when buying or renting their apartment, you see?
I can feel your excitement about the really right things you do with City Performer. The positive emotion in your voice reveals clearly that you love what you do and thus you must be doing a great job. I still do not understand, how it could have happened that even if we had been mapping the Slovak PropTech market thoroughly for about a year and had found more than a hundred active companies, we had missed City Performer that is available in nine European Metropolises?
Yes, I have to admit that we were not exactly focused on marketing or on the local market specifically. We focused more on our cross-border product development and international strategic partnerships that could help to further develop City Performer and place it on the market accordingly. Like the one partnership with CEPI, which covers national associations with more than 300.000 real estate professionals in Europe. Now we can see that not only agents would warmly welcome this geospatial sixth sense, but also architects, developers, property and facility managers. Their customers would find it very useful as well. Its technological and marketing development must go on. For example, we are preparing open interface for real estate companies (open API) in the respective metropolises, which will enable them to apply City Performer directly on their portals.
There, s.r.o. is still a start-up. Are you able to satisfy the increasing demand quickly enough? Aren't you looking for a strategic investor that could back-up further development and expansion financially and speed up this process significantly?
Yes, we are. We already are in deeper discussions with a very strong strategic investor but it is too soon to reveal any more details.
My last question will be about these pandemic times. How do you perceive this crisis in your companies and how do you cope with it?
We are having a surprisingly good time. Of course, we all know that the economy is going down, but the "U" will turn up at some point and we expect much stronger economy afterwards. At the moment, we feel absolutely flexible even during quarantine. We can work from home-offices even more than before. We do not have to commute at all. Particularly myself, I am able to handle my whole working day with my PC and I like that. We perceive this time of peace as ideal for technological development, especially the development of software and applications that we are so well-versed in in both our teams.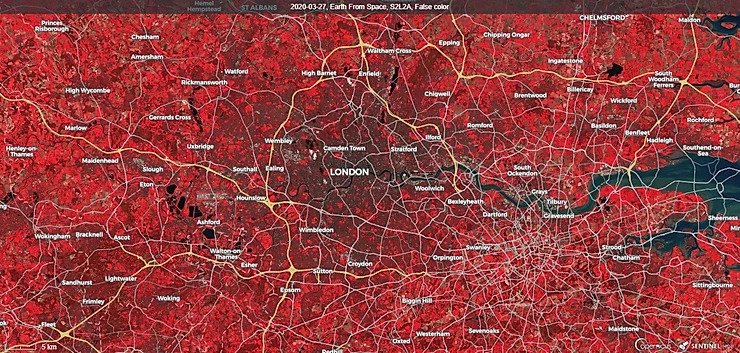 https://www.proptechslovakia.sk/wp-content/uploads/2020/06/blog-3.jpg
353
740
root
https://proptechslovakia.tripstore.eu/wp-content/uploads/2020/04/proptech-logo.jpg
root
2020-04-21 16:43:36
2020-06-04 18:07:25
How to Gain Sixth Sense in Real Estate Thanks to Geospatial Data ( including data from space)